Myself and the coaches who work with me help adults with ADHD to have more fun every day, feel successful, find their passion and GET MORE ORGANIZED!
You've got it in you, you just need a little help taking the first steps.
ADHD Coaching is life coaching that is sensitive to, and takes into account, the framework of neurodivergence. ADHD Coaches help ADHD-impacted clients understand how to work with their brain, navigate around challenges related to organization, relationships, mood management, and motivation in order to find their passion and follow through on their goals. 
Working with a coach requires partnership; an ADHD Coach is not your boss or an expert – YOU are the expert of your life. Your coach is there to support you as you find the solutions and outcomes that work for you, to help keep you focused and motivated, and to help you wonder and find possibility, even in challenges.
You've got it in you, you just need a little help taking the first steps.
We offer many kinds of coaching and support services to fit your need, schedule and budget!
Upcoming Workshops & Classes
ROCK YOUR ADHD - FALL 2023 - $150 USD
Rock Your ADHD is a 6-session "ADHD Basics" course. Each week, master-certified ADHD Coach Dusty Chipura will break down one aspect of ADHD such as emotional dysregulation, time blindness, procrastination and more and help you learn tips, tricks and strategies that have helped many ADHDers manage these issues. If you are new to your diagnosis and you want to learn to rock your ADHD, this course is for you!
Rock Your ADHD comes with 6 months free access to the ADHD Studio, a $300 value!
Course dates & info (please note, sessions cannot be drop-in or skipped based on topic; please plan to attend all sessions even if you're not sure this topic applies to you!):
Monday, October 16th, 5-6:30 PM PST
Chronic mess & disorganization
Monday, October 23rd, 5-6:30 PM PST
Time management
Monday, October 30th, 5-6:30 PM PST
Procrastination & motivation
Monday, November 6th, 5-6:30 PM PST
Emotional dysregulation
Monday, November 13th, 5-6:30 PM PST
Consistency, routines & habits
Monday, November 20th, 5-6:30 PM PST
ADHD self care / bringing it all together
THE ADHD BOOTCAMP - FALL 2023 - $350 USD
Are you swimming in clutter? Overwhelmed by the prospect of getting organized? ADHD strategies and tips are great, but often in order to implement them you have to be starting from a place of basic organization. How can you remember to check your planner if you can't even find it?! The ADHD Bootcamp is a 6-session organizing blitz led by master-certified ADHD Coach Dusty Chipura. Over the course of 4 weekends, you'll do 8-hour "body doubling" sessions with Dusty and the other participants to get your physical space, paperwork and life "reset" and organized! While the focus of the Bootcamp is doing rather than learning, Dusty will be talking with participants as you work about good ADHD management. However, if you are wanting to learn the skills to manage your ADHD, start with Rock Your ADHD first!
Comes with 6 months free access to the ADHD Studio!
Dates:
Sat Nov 4th | 9 am to 5 pm PST
Sat Nov 11th | 9 am to 5 pm PST
Sat Nov 18th | 9 am to 5 pm PST
Sun Nov 19th | 9 am to 5 pm PST
Sat Dec 9th | 10 am to 2 pm PST
Sun Dec 10th | 10 am to 2 pm PST
Optional: Bootcamp meet-up/accountability check in and "space reset" Jan 28th | 10 am to 2 pm PST
Bundle both & save - $425 USD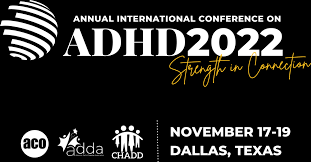 This month, I'm excited to announce that I'll be speaking at the annual CHADD Conference in Dallas, Texas on the topic of ADHD and pregnancy! I'm co-presenting with the wonderful Alix Bacon, president of the Canadian Midwives Association. Our talk will centre around what research findings tell us about the use of stimulant medication in
Read More »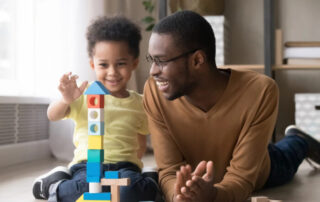 Parenting with ADHD ain't easy! We hear a lot about parenting a child who has ADHD, but what about when the parent has it? ADHD is a neurobiological disorder that impacts a person's executive functioning skills – the ability to organize, self-regulate, inhibit impulses, focus and sustain attention, prioritize and make choices and more. ADHD
Read More »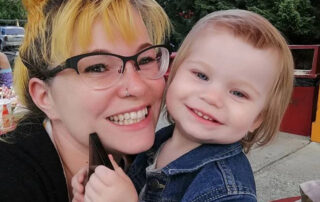 **please note: in this blog I use gendered language to describe motherhood but I am aware that there are many non-binary or trans parents with ADHD who carry and birth children and are the primary caregivers to newborns who may also have similar experiences to mine. I have chosen to mostly use the terms 'mom'
Read More »

"It's so easy to say something is a "life changer". Cronuts are a life-changer, priority boarding is a life-changer. But Dusty and her ADHD coaching group are genuinely life changing. Dusty does an amazing job digging deep into the excuses we all make for ourselves. Not just the "why don't you get this done" excuses but also the "why do you doubt your own brilliance excuses".

"Working with Kirsty has given me a greater awareness, empathy and understanding of my ADHD. Over the year of working together I've been on a journey to better understand and advocate for my ADHD. Kristy's kindness, compassion and creatively is always a job to work with. I always leave feeling more grounded and empowered. I'd highly recommend working with her." 
– Former Client, Anonymous

"Dusty was instrumental in my wedding coming together this past summer. Not only did she coach me in staying on task in the months leading up to the wedding, she also helped me come up with a plan to ensure that I was present on the day of. My ADHD often causes overstimulation, which can lead to me rushing through and barely remembering a day and my big fear was having that happen on my wedding day.
ADHD AND
PREGNANCY WORKBOOK
This fillable, downloadable PDF is an all-in-one pregnancy journal for pregnant people with ADHD. Made in conjunction with Alix Bacon of the Midwives Association of BC, this journal will help you manage your pregnancy as well as assist you with thinking through the ways that ADHD may impact you during pregnancy.